At Interstate Trucksource, we have partnered with some of the biggest and best names in the trucking industry to provide our clients with reliable, effective truck fabrications so their vehicles can match the demands of their individual industry and business.
We have multiple fabricators on staff and can design and build your dream truck, with available additions including truck boxes, truck liftgates, tailgates, shredders, and more. These custom truck fabrications will be built to your specific needs, and we work with the most trusted vendors in the industry to create custom additions to your vehicle.
Please take the time to research some of our vendors and you will see we choose the the best in the Industry! Interstate Trucksource can custom build you Liftgates or Boxes to your specific needs. We have Multiple Fabricators on staff to design and build your Dream Truck!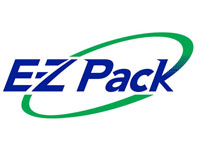 E-Z Pack Manufacturing, LLC, is a leading manufacturer of refuse trucks, including front loaders, rear loaders and side loaders—dependable, durable and proven trash truck bodies and quality OEM parts.

Labrie Enviroquip Group: Manufacturers of rear, side and front loader trucks as well as refuse collection equipment, compactors, organic refuse removal equipment and liquid waste removers.
Vactor Manufacturing: The name that professionals count on for sewer cleaners, catch basin cleaners, vacuum excavation equipment, and more in the pipe and sewer cleaning industry.
Roll-Rite Tarp Systems: Designers and Manufacturers of automated tarp systems for trucks and trailers. They specialize in tarp systems for a variety of industries including construction, waste, recycling, and agriculture.
R/S Goodwin Truck Body Co.: Established in 1968, R/S Goodwin is a leader in manufacturing aluminum and steel truck trailers and dump truck bodies